Best iPad Apps for Children Age 9-12, Reviewed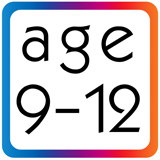 Children at this age are at their 'childhood's end', as the next stage of development will take them into 'adulthood'. It can be a time of challenges, though we find children of this age compassionate, filled with energy to engage in the world. Freud himself theorised that children at this age become 'introspective' and begin developing 'social concerns' in these prepubescent years. To us, this means 'give them the reins' and let them express themselves... in whatever form that takes. With the BEST iPad Apps you can help them grow into clever and creative young adults! Our latest reviews are listed firsts, and go back in time from there.
---
Liquid Error: The site is being indexed at the moment. Wait a few minutes and try again.