Best iPad Apps for Children age 3 to 5 Reviewed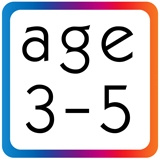 Kids aged 3 to 5 love stores, love creating, love experimenting. Their language skills and numeracy skills are developing quickly and they're picking up new words (and concepts) daily. The iPad is great for children aged three to five because of it's tactile nature (you have to hold it). iPad provides instant-feedback during times of fast learning. The best iPad Apps for children's education. Our latest reviews are listed firsts, and go back in time from there.
---
Liquid Error: The site is being indexed at the moment. Wait a few minutes and try again.