Best iPad Apps for Children Age 12+, Reviewed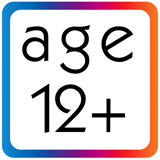 We are suggesting the expansion of a young adult's creative and intellectual potential at this age is PARAMOUNT. iPad offers a means for the development to occur, in almost any sphere of education. Want to be in a band... rock on with GarageBand; want to be an Artist... show your picasso with the most creative iPad Apps including Adobe Touch's suite of Apps and creative apps like DrawingPad; a geography fan? want to be a scientist? ...there's lots of reference and explorative apps for you... Our latest reviews are listed firsts, and go back in time from there.
---
Liquid Error: The site is being indexed at the moment. Wait a few minutes and try again.